At DMTA, our 40-hour divorce mediation training includes significant role play opportunities, but it's never enough! This Role Play Training is a chance for beginner, intermediate, and advanced practitioners to practice their skills and learn from each other in a facilitated role play environment.
This will be our first in-person Role Play Training since March 2020 (due to the COVID-19 pandemic). For those who took their 40-hour divorce mediation training online this is an opportunity to practice your skills in an in-person mediation role play and debrief the experience.
Cost is $100
The training will be taking place on Friday, June 16 2023 from 10:00AM to 3:00PM. A lunch will be provided and a networking social will take place at 3:00 PM at the end of the training and will take place at the office of Ellen Waldorf:
eWaldorf Mediation
383 Elliot Street, Suite 10
Newton Upper Falls, MA 02464
The Role Play Trainings will be organized by and facilitated by Justin Kelsey and Ellen Waldorf.
Spanish Role Play Training Group: We're excited to be able to offer the opportunity for one of our role play groups to practice mediation skills in Spanish, led and facilitated by Kenia Franju, LICSW.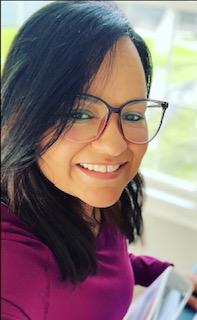 Kenia Franjul LICSW is licensed as an Independent Clinical Social Worker and School Adjustment Counselor/School Social Worker. She is currently the Director of Community, Family, and Employee Engagement at Assabet Valley Collaborative (AVC). She has been part of AVC since 2008. Ms. Franjul is committed to supporting equity and social justice both in her work with schools and families and in her work as a leader at the collaborative and in the community. She has extensive experience working with a culturally diverse population with a range of mental health diagnoses. She grew up in New York City after her family immigrated to the United States from the Dominican Republic when she was seven years old. She earned her Bachelor's in Psychology from City College of New York (CCNY) and her Master's in Social Work from New York University (NYU). Upon earning her social work degree, Ms. Franjul worked as a bilingual social worker in treatment centers in New York and a therapeutic day school and outpatient clinics in Massachusetts. Additionally, she is trained in suicide prevention and is a certified QPR trainer, and has completed Divorce Mediation Training with Divorce Mediation Training Associates.
We may also be able to offer the opportunity to practice in other languages as well (depending on the number of sign-ups). E-mail me ([email protected]) if you are interested in role playing in a language other than Spanish or English and I will try to help recruit enough members to form additional role play rooms.